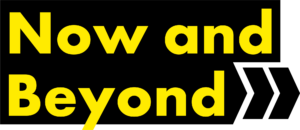 Now and Beyond is the UK's only mental health and wellbeing festival for educational settings.
Founded by youth mental health charity, Beyond, Now and Beyond was created in response to the pandemic's impact on youth mental health.
Referrals to CAMHS have risen by 134% since the beginning of the pandemic [RCPSYCH]
Since February 2021 we have been delivering a free annual festival packed full of supportive resources and bespoke workshops to educational settings up and down the UK (and internationally too!)
Each year, almost 1500 educational settings take part and since 2021, we've reached over one million young people, educators and parents.
There are three ways to get involved:
One:
Book free online workshops for your school. Search our army of youth mental health and wellbeing experts volunteering their time on Festival Day.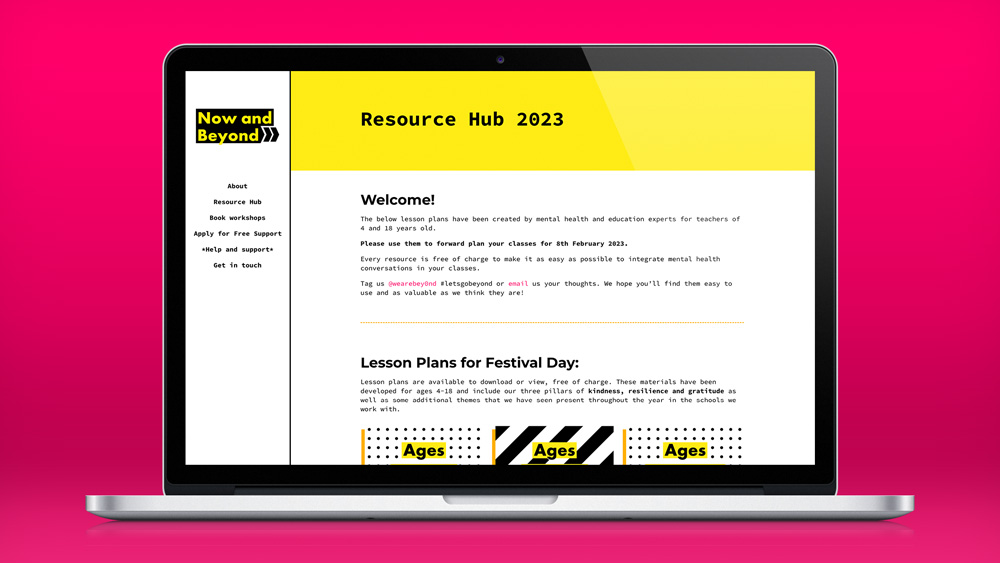 Two:
Browse and download engaging and forward thinking lesson plans for 4-18 year olds from our partners in the youth mental health space.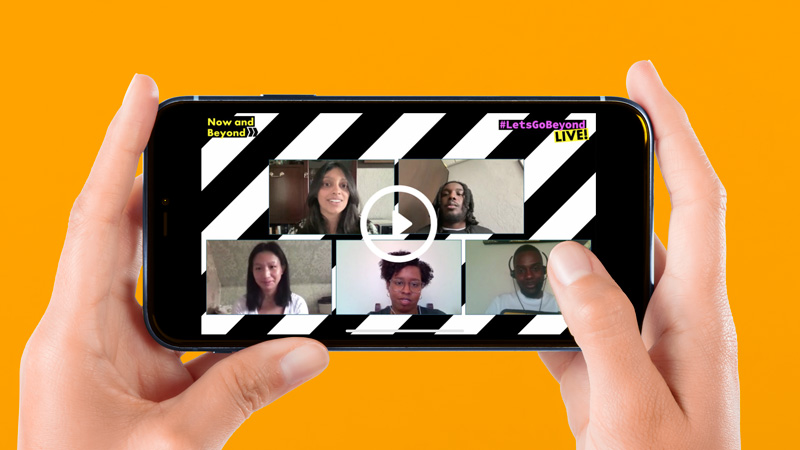 Three:
Tune in to our day of live-streamed broadcast featuring celebrity guests and young people!