Please find below some useful resources that support you and your child/ren.
Action for Children
Free and confidential live chat with a parenting coach. We're here 12pm -7:30pm Monday and Thursday, 9:30-4:30pm Tuesday and Wednesday, and 9:30-4pm Friday. Or leave a message and we'll get back to you as soon as we can.
Live Chat
Crisis Tools
Crisis Tools is relevant for anyone who may find themselves supporting a young person in crisis and offer unique, co-produced learning guides to increase knowledge and confidence for anyone supporting young people in a mental health crisis.
Find Out More
Dr Andrew Mayers
On this page, you will find an overview of resources and support for fathers.
Resources
FFLAG Parents
FFLAG is a national voluntary organisation and registered charity. We are dedicated to supporting parents and families and their LGBT+ members.
Support
The Mental Health Foundation
Many parents with mental health problems can care for their children in a safe and loving way. But sometimes, you might need extra support from family, friends or healthcare professionals to get you through difficult times. There's no shame in needing extra help as a parent, whatever the reasons for it.
Resources
Maudsley Charity
These animated videos offer simple tips and tricks, formulated by researchers and NHS mental health experts, which are backed by science and proven to work with families. They will help with negative emotions and difficult behaviour, and are voiced by some of the UK's best-known parents including Olivia Coleman, Rob Brydon and others.
Resources
MindOut
MindOut is a mental health service run by and for lesbians, gay, bisexual, trans, and queer people.

We work to improve the mental health and wellbeing of LGBTQ communities and to make mental health a community concern.
Support
ParentClub
Parent Club offers up-to-date guidance from the Scottish Government on your child's health and education. It's full of hints and tips from other parents and carers who've been there before. It also has advice to help you look after your own wellbeing and to point you in the direction of the support available.
Resources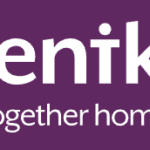 Parentkind
We are the trusted voice for parents in education and the membership association for PTAs in schools. Parenting and family life is an adventure but can sometimes feel like a rollercoaster with many twists and turns. We have curated a library of resources with links to tips, advice and signposts to some excellent partner websites to support all aspects of parenting.
Resources
Stem4
stem4 is a charity that promotes positive mental health in teenagers and those who support them. Here is a leaflet that addresses how to talk to your teenager about self harm.
Download
SWGL
We are a charity dedicated to empowering the safe and secure use of technology through innovative services, tools, content and policy, nationally and globally. This links to their fantastic resources for parents.
Parent Resources
Young Minds Parent Helpline
Worried about a child or young person? Contact the Parents Helpline for free, confidential advice via the phone, email or webchat.
Helpline